Connect & Grow
"A community of God's people who, through the Holy Spirit, are committed to… Discipleship & Ministry."

Spiritual and educational growth is something we at Northwood take seriously and enjoy immensely.  We connect and grow with a great mix of Bible studies, homework tutoring, Youth Group, Sunday and mid-week adult classes, small groups and fun events for the entire family.  
Birth to age 3 – Church Nursery
Our Church Nursery is staffed by loving church volunteers each Sunday morning during worship.  The nursery is located on the left down the Christian Ed. hall.  Please sign in your child and we'll get your cell phone number, or come and get you if we need you during worship.
Age 4 to Grade 12 –
Children's & Youth Church, Sunday mornings, begins each week after the children's message/Time for the Young at Heart.  We cannot have this activity yet, so see you as soon as our Covid-19 health crisis is over!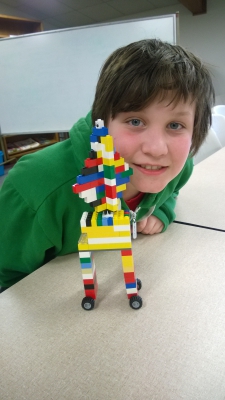 We love children!  Our Children's & Youth Church, led by a caring and qualified staff, meet each Sunday morning during worship.  Families with children are welcome to attend worship and then, after the 'Time for the Young at Heart' children's message with the Pastor or a volunteer, they are dismissed to Children's &/or Youth Church (junior and senior high) during the school year.  There, children and youth learn their own age-appropriate Bible story and do crafts or games that relate to the story.  
Grades 1-6 – Homework Club
Mondays & Wednesdays, 3-4:30 PM during the school year/update:  we will wait until 2022 due to the continuing Covid-19 outbreak!
Is your child struggling at school?  Homework Club has become the highlight of the week for a number of neighborhood children.  Twice a week after school, 3-4:30 P.M., we gather in our fellowship hall for individual homework help, educational games and snacks.  Our caring staff includes church volunteers and ministry staff.  While most of the children are walked down from Linwood School, any elementary-age student is welcome to attend.  Registration is required after a child visits once. We start each day by meeting at the Flag Pole immediately after school and walk/drive to the church.  Parents please pick up your child at 4:30 PM at the back parking lot door.
Grades 6-12 – Youth Group - Meets Sundays during the school year, 1:30-3 PM, Youth Loft  
We have a Youth Group!  It's for grades 6-12, and normally meets during the school year on Sunday afternoons up in the Youth Loft. For more info:  youth@northwoodpres.org
EACH SUMMER:  Most of our children and youth go to Camp Spalding! Please see the camp's website: campspalding.org. Please contact the church office or a Christian Ed. elder for scholarships.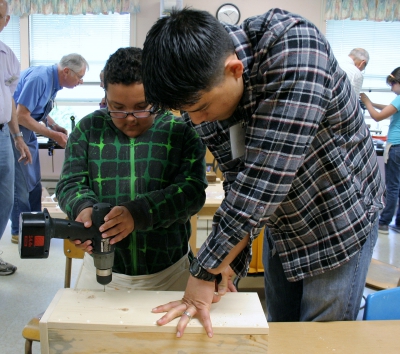 Fun Friday Potlucks – Next activity: October 15 we start back up!
6PM Covid-friendly Pizza Party (or BYOD/Bring YOur own Dinner)
PROGRAM:  Polar Bear slide show from the Cathcarts' trip to Manitoba, Canada
Do you like to share a meal around the table?  Once a month, on the third Friday of the month, we have a free potluck for all ages in our fellowship hall.  Watch here or the calendar for the next theme – usually something seasonal and creative for the entire family.  Sign-ups are not taken, as we always have plenty of food – so bring what you'd like to eat and share with others.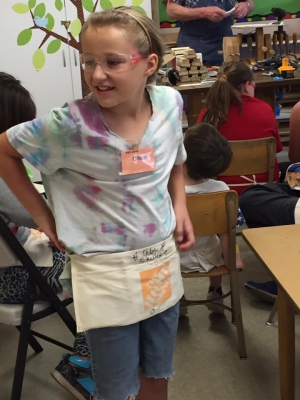 Adult Small Group Bible Studies:
Adult Small Groups:  Contact the Christian Ed. elder or a host to sign up!  We have several groups for you to participate in when we can meet together again! Thank you to the 16 who joined in for a weekly Grief & Healing Group last spring!
All of these groups are postponed right now due to the COVID-19 Virus outbreak:
WALTER SMALL GROUP - Mondays, 11 AM, Fellowship Hall.
Choir & Hand Bells – see the Music page
THESE REHEARSALS ARE BACK (with distance)!   
Rehearsals are at 7:00 P.M. Wednesdays in the Sanctuary for Vocal Choir and 6:00 P.M. Wednesdays in the Bell Loft for Hand Bell Rehearsal during the school year.  No auditions needed; just come ready to sing and praise the Lord! 
THESE FELLOWSHIP GROUPS ARE CANCELLED DUE TO THE COVID-19 QUARANTINE (please contact your coordinator for info on when we can re-start): 
Men's Breakfast Group – Monday mornings, 8 AM, now meeting at Fairwinds Retirement Center dining room
Women's LUNCH on the 2nd Monday of each month, 11:30 AM, The Barrel Restaurant, 6404 N. Wall
For men, they say breakfast is the most important meal of the day.  Come join us Monday mornings at 8:00 A.M. at Fairwinds, 520 E. Holland.  This is a relaxed social event for those who are retired and enjoy eating with the pleasant company of others.
For women, we have a lunch social event on the second Monday of the month for those who enjoy eating with others who are of retirement age.  Come join us at The Barrel Restaurant on North Wall.
For more information about any of these groups, contact the church office, (509) 328-2012 or office@northwoodpres.org.  
Northwood
Presbyterian
Church
6721 N. Monroe St
Spokane, Wa 99208
509-328-2012
email: office@northwoodpres.org
Office hours:  Tuesday-Thursday, 9-2
Pastor:  Rev. Susan (Sue) Keim

Worship Time
Sunday Service: 10:30 AM - JOIN US!
We are having in-person worship!  Please wear a face mask throughout our building!  We still have self-serve bulletins, offering plates and touch-free hand sanitizer. 
Parents are welcome to bring children anytime if they'd like to attend worship with them and bring them up for the special weekly children's message!
Child Care is available each Sunday, but we won't have Children's or Youth Church until further notice (see below).
-We have resumed Coffee Time after worship each Sunday in the Fellowship Hall. 
-We have live, self-serve Communion on the first Sunday of each month!
Please see our Choir, Special Music & worship videos through Facebook each Sunday! Or visit us anytime on our Facebook page:  NorthwoodPresbyterianChurch. 
Vocal & Bell Choirs rehearsals have resumed (face masks & social distance required):
-6:00 pm HAND BELL CHOIR in the Bell Loft
-7:00 pm VOCAL CHOIR in the Sanctuary
Our prayers are with you and your family during this long pandemic: 
"God is our refuge and strength, a very present help in times of trouble."     (Ps 46:1)
WORLD COMMUNION SUNDAY: October 3 (still self-serve, no touch)
ACTIVITIES BELOW ARE CANCELLED DUE TO THE CORONA VIRUS PANDEMIC:
-CHILDREN'S & YOUTH CHURCH after the Children's Message each Sunday during the school year.  
Parents are welcome to bring children anytime if they'd like to attend worship with them and bring them up for the special message!
-HOMEWORK CLUB:  Your elementary-age child is invited to join us for free homework help during the school year, Mondays & Wednesdays, 3-4:30 PM, Fellowship Hall (children are walked down from Linwood School)
 -YOUTH GROUP (grades 6-12):  Sundays during the school year, 1:30-3 PM, Youth Loft, for more info:  youth@northwoodpres.org